Measuring Quality: Curricula
A research-based, integrated, and comprehensive curriculum is essential for promoting children's learning.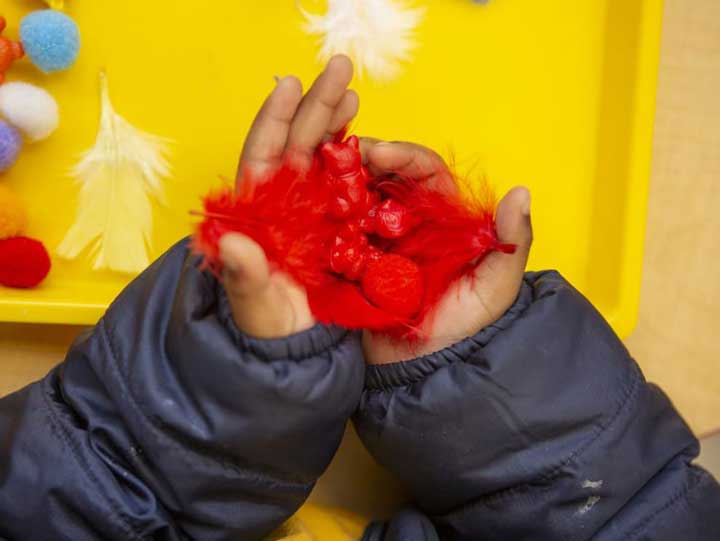 Reviewing Curricula That Promote High-Quality Learning
When a research-based, integrated, and comprehensive curriculum is implemented effectively, it is an essential tool for promoting child learning and development. A high-quality curriculum makes it easier and more efficient for teachers to engage in sensitive, responsive, and cognitively stimulating instructional interactions.
As part of AEII's initiative, the Virginia Department of Education has collaborated with the Center for Advanced Study of Teaching and Learning at UVA to develop a process for vetting curricula that meet the criteria for providing a high-quality learning experience. Criteria include evidence that the curriculum is grounded in sound, child development principles, inclusion of an organized scope and sequence, support for individualizing instruction, cultural and linguistic responsiveness, and offerings for training and other professional development.
Timeline for Use of Vetted Curriculum
Starting in 2019-2020 all participating divisions or communities must either be:
Already using an vetted curriculum in VPI classrooms.
In the process of having their current curricular materials reviewed.
Planning to use an vetted curriculum no later than the start of the 2021-2022 school year.
Big Day for PreK (retired*)
Creative Curriculum
Frog Street Pre-K
High Scope
Opening the World of Learning (OWL; retired*)
Tools of the Mind
Fairfax County Public Schools Pre-K Curriculum
KinderCare
InvestiGator Club
STREAMin3
Blueprint
Virginia Beach Pre-K Curriculum
LaPetite Academy Early Innovators
Childtime Empowered Child
*The Virginia Department of Education (VDOE) is extending a grace period to replace an already vetted, yet retired curriculum to impacted programs/school divisions through at least Fall 2025 (proposed date).
Important to note: Access to curriculum materials, resources and professional development is critical to effective curriculum implementation. Programs/divisions should consider whether they have the internal capacity to train and provide support in implementing a retired curriculum in their planning and decision making process for investing in a new, VDOE approved curriculum choice.
In the Process of Being Vetted
Learn Every Day
Three Cheers for Pre-K
Reviewing Your Program's Curriculum
If your program's curriculum is not on the list or if you would like your program's curriculum to be reviewed, please contact Tamilah Richardson at the Virginia Department of Education. Programs may request that their curriculum be vetted to determine if it meets the required criteria.
Additional Questions?
If you have additional questions about how to purchase a curriculum, which classrooms are required to implement a vetted curriculum, or what kinds of training and support are available, please download our state VPI FAQ guide for more details.