The Advancing Effective Interactions and Instruction (AEII) Initiative helps leaders use data to make informed decisions about the needs of each publicly funded early childhood classroom. Learn about our approach.
AEII aims to understand the quality of teacher-child interactions, curriculum implementation, instruction, and existing professional development (PD) opportunities that are part of birth-to-five classrooms and programs.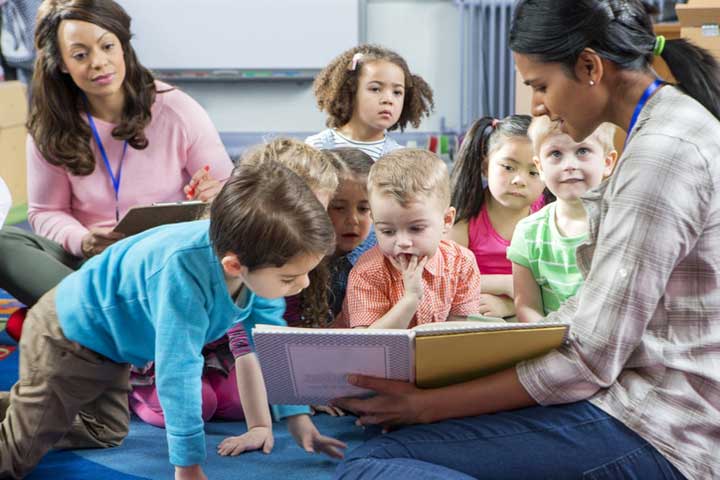 Once we've measured quality, AEII shares data with leaders to provide a picture of each classroom's areas of strength and areas with room for growth.
AEII facilitates the use of these data to help leaders and teachers identify what's working, where there is room for improvement, and how to use data in planning effective professional development.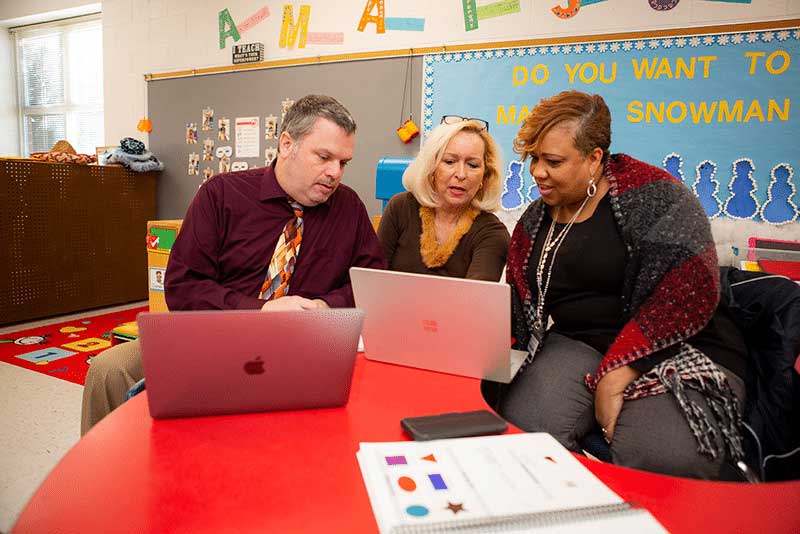 Supporting Effective Professional Development
Once programs have the data to identify where there is room for improvement, AEII supports professional development efforts by providing resources and consultation services. Programs have access to resources that foster targeted and practice-focused professional development for teachers.