Supporting Professional Development
AEII provides instructional resources and ongoing support to help early childhood leaders offer high-quality professional development (PD).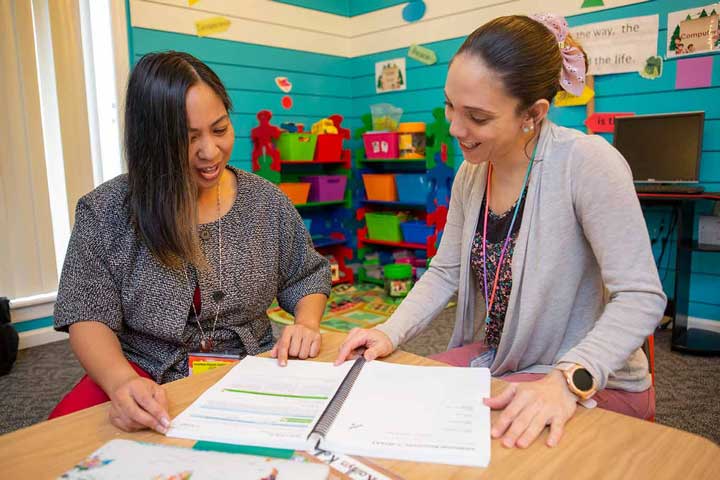 Once leaders have an opportunity to review classroom observation data and identify potential PD needs, a key next step is finding resources and opportunities that give teachers opportunities to gain useful skills, as well as practice applying those skills in the classroom. AEII supports the implementation of teacher professional development (PD) that promotes children's learning and development of key school readiness skills.
One of the goals of AEII is to support leadership to provide professional development opportunities that are best suited for their teachers and aligned with elements of effective PD. Preschool programs in Virginia are responsible for selecting and delivering professional development for their early childhood educators that meet the following criteria:
Data-driven
Specific articulated objectives
Practice-focused
Feedback and analysis loops
Coherence
Access for all


See how AEII uses these criteria to measure quality PD experiences.
SUPPORTING SCHOOL LEADERSHIP
How Does AEII Support Effective PD
These resources are freely available for use and have been carefully vetted and organized by educational experts at CASTL and VDOE.