Between Spring 2019 and Spring 2020, AEII completed observations in 1282 Virginia Preschool Initiative (VPI) classrooms across 120 participating divisions in Virginia. Observers measured the quality of teacher-child interactions using a standardized, research-based observation protocol.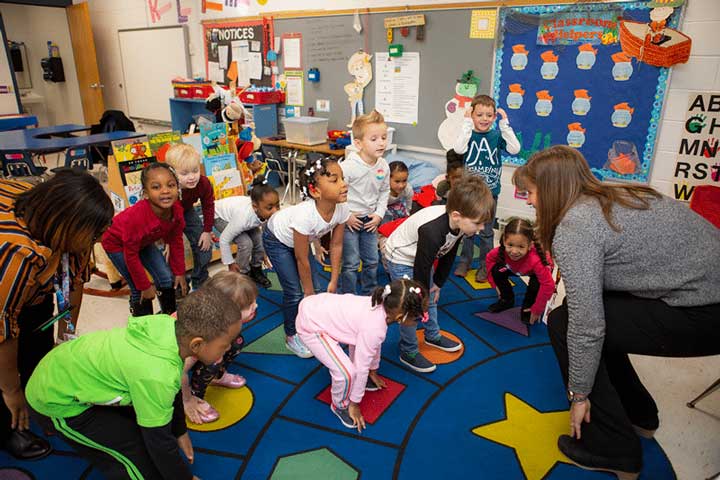 A Focus On Professional Development
A focus on high-quality professional development makes a difference
The initial data captured in Virginia's early childhood classrooms indicates a need for a broad and comprehensive strategy that improves interactions and instruction. This strategy includes a focus on teacher-child interactions, but also emphasizes the use of an evidence-based curriculum and data-driven professional development. AEII works with division and school leadership to make improvements in each of these areas – so that both teachers and children can get the most out of their time in the classroom.
See a snapshot of AEII's work across the state of Virginia to measure quality and support improvements in VPI classrooms.
Hear how teachers and children have benefited from effective professional development and high-quality learning.
How we Support Quality ECE
Learn how AEII measures quality in the classroom and how it supports local leadership to make data-driven decisions about professional development supports.